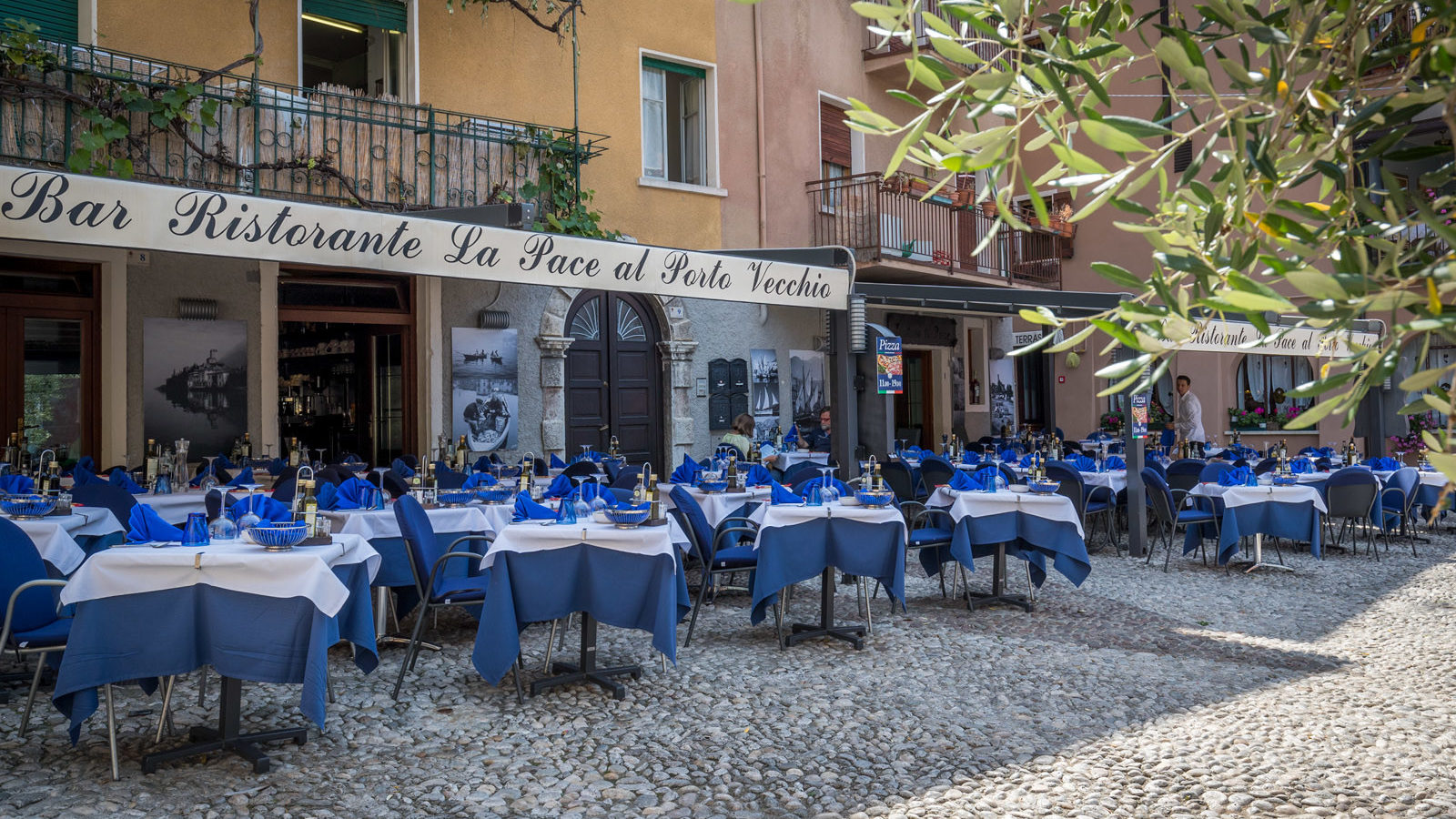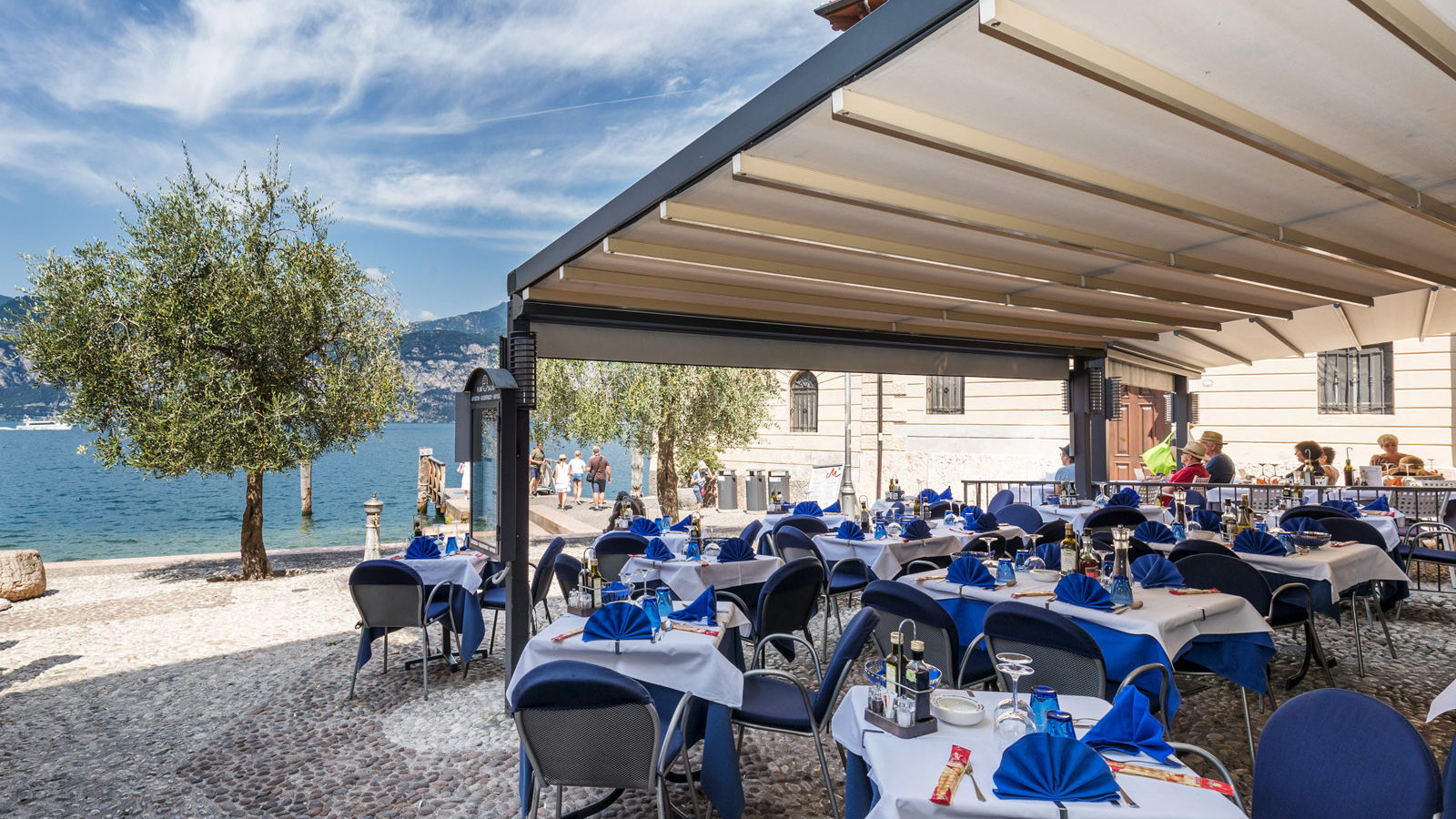 Bar Pizzeria Restaurant La Pace
At Porto Vecchio of Malcesine on Lake Garda
You will find us at the Porto Vecchio in one of the most beautiful typical small squares of Malcesine. In front of you the blue and azzure of Lake Garda, a small fountain, two bronze sculpture by Finotti, some olive trees and all the peace and style typical of the most hidden Italian historical centers.
We look forward to seeing you for lunch or dinner, from 11:00 am to 11:00 pm, to taste fish, meat and pasta, typical of the Mediterranean cuisine. Lake, sea and earth are tastefully combined by our chef who will present you with colourful dishes, tasty and genuine. At lunch time, up to 19:00, you may taste some delicious pizzas perfectly cooked in our wood-oven.
We are open from 11:00 to 24:00 and you can even stop by for a drink, a dessert or an appetizer with view over the lake in the most ancient and charming harbour of Malcesine.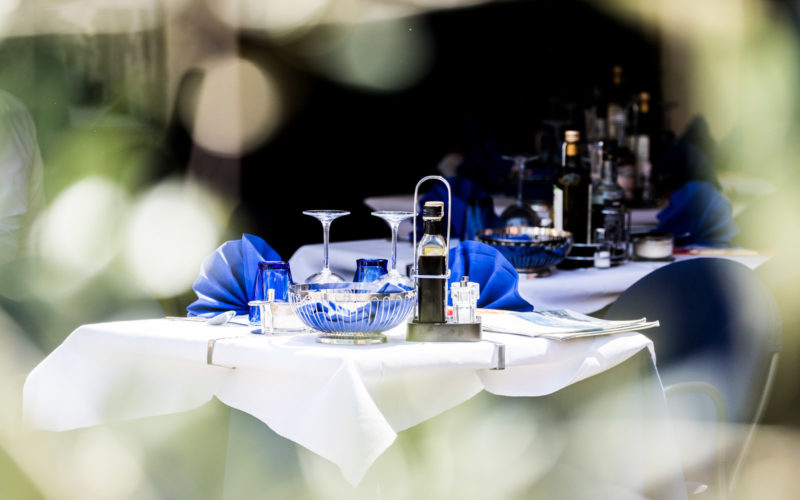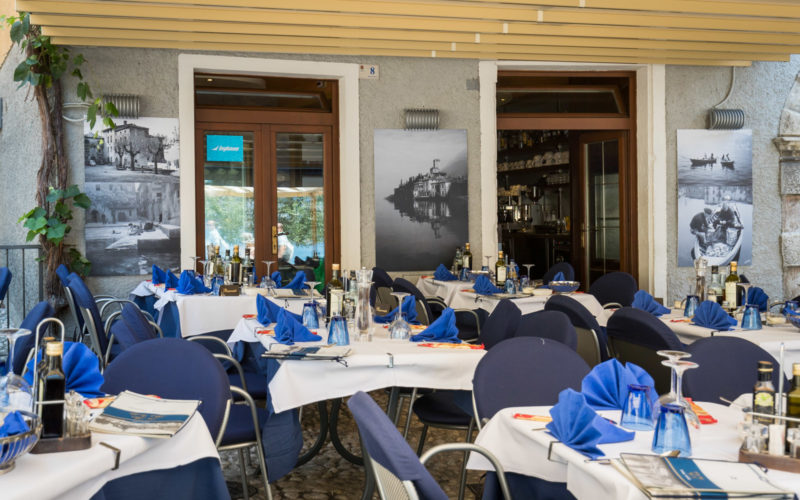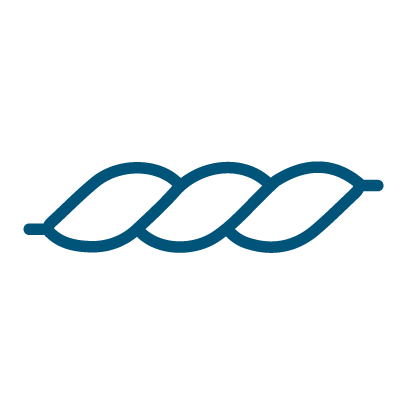 Far from the traffic, the small square of Porto Vecchio and the two external terraces are the perfect frame for romantic dinners by candle light as well as for banquets, ceremonies, anniversaries or celebrations and evenings with friends.